Find Someone`s Location on Google Maps
If you want to provide increased safety for your offspring, then being able to know their whereabouts is half the battle. Access their GPS coordinates and get peace of mind throughout the day.
Get started
Pinpoint a person's exact spot with the advanced location features
Sometimes you can save yourself a lot of time and just find someone`s location on Google Maps without too much fuss. Let them travel and mind their own business while you know you can always make sure they reach their destination safely.

The convenience of the service and the speed of establishing contact with the target device do not make users think twice.
See the places the owner of the target device visits and where they go
See the location of a person even if the location services on their device are disabled
One solution for real-time viewing of locations on the map to make sure that the child has arrived at the place and is safe
Get started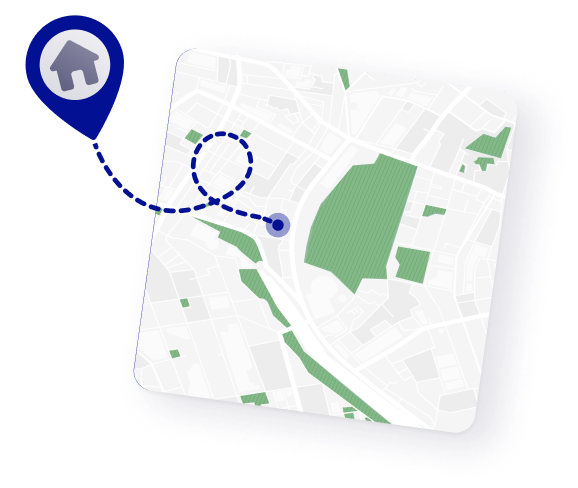 Connect remotely wherever you are and follow the routes of your loved ones
Simply
With the Location Tracker app, you can easily find someone`s location on Google Maps via any messenger. You don't need to download the app. Register and provide some details to get started.
Fast
No need to know the exact target device location. Location Tracker will find out and dispatch the detailed location in a few clicks only.
Effectively
It enables tracking your loved ones' location anonymously. No dangers for them. No delays and hiccups for the detailed reports. The app is compatible with any operating system and all the phone models.
How it works
Step 1.
Upload the image & copy the generated link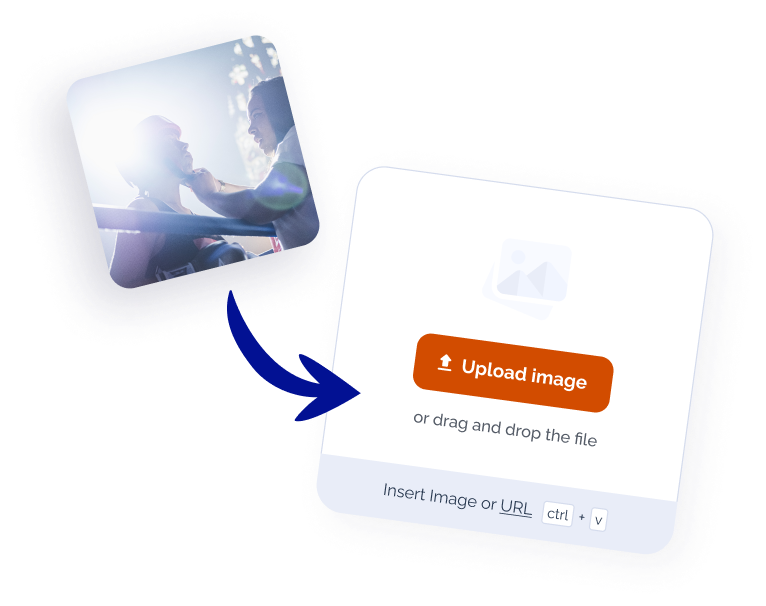 Step 2.
Send the link to the target in any messenger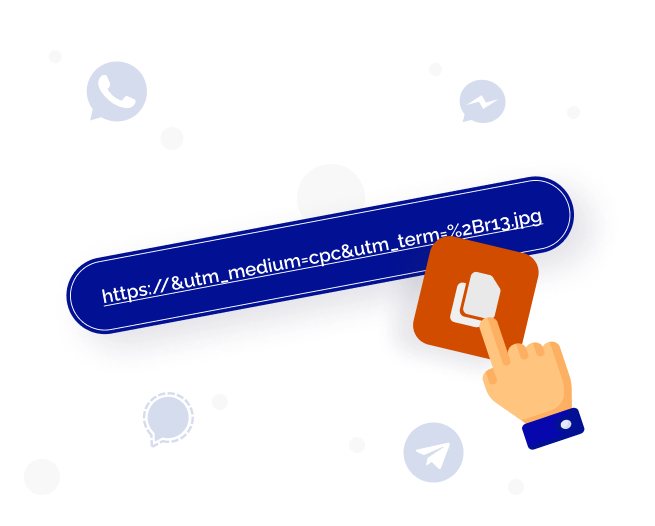 Step 3.
The target is interested & follows the link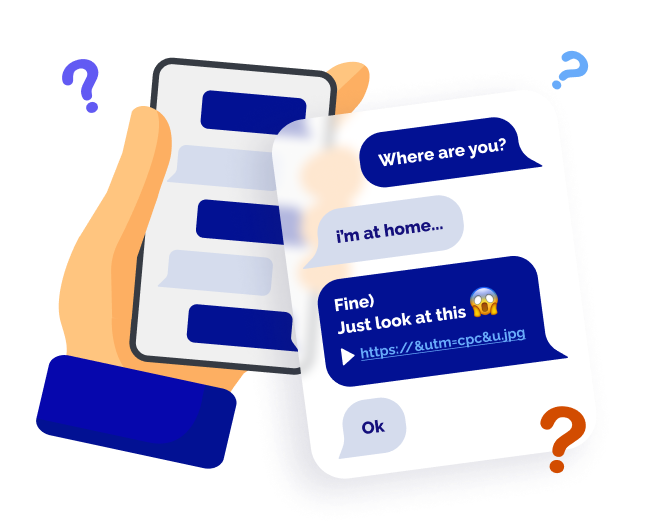 Step 4.
You see the location of the target on Google Maps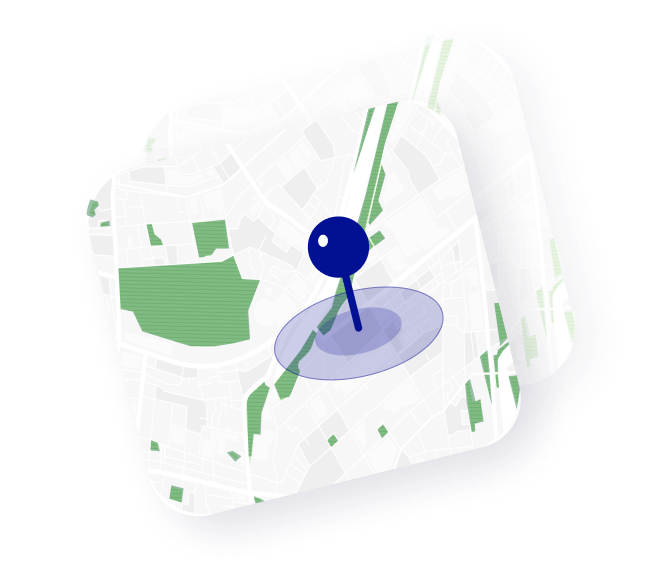 Quick solution for tracking that is always at hand
The Location Tracker app will help you show extra care for children or people who are lost in the area. In a couple of moments, you will be directed straight to the place where the person is staying and see a detailed map of the surroundings.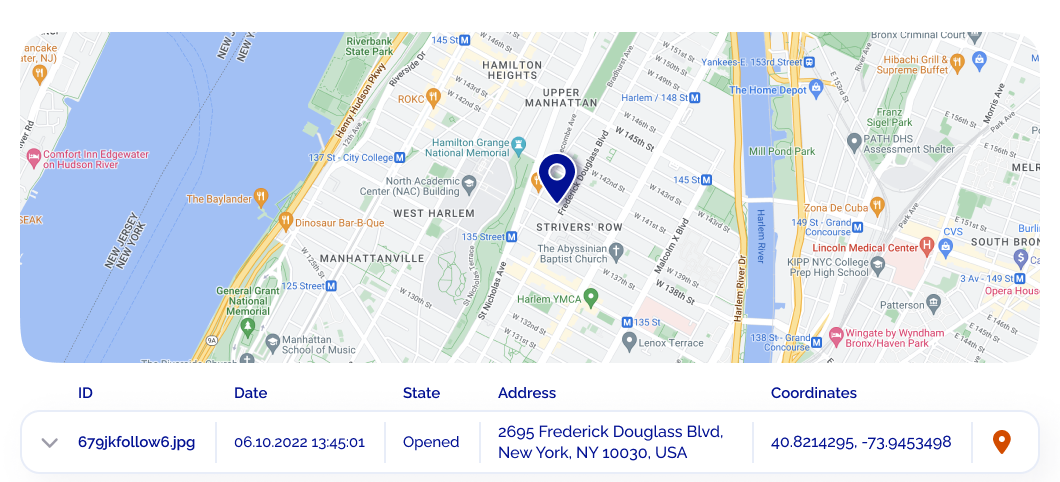 Let your journey begin
Follow their steps virtually without leaving the comfort of your place.
Get started
FAQ
Yes. You can find someone`s location on Google Maps using Location Tracker. This app enables you to find the target person`s location via any messenger. Once you`ve registered, you will provide a few details, and the app will find the target`s location in a few clicks.
To find someone`s location on Google Maps when using an iPhone, provide the details the app requests after registering. Location Tracker will generate a tracking link you send to the target person using any messaging app. Once the target opens the link, the app will track their location and send the details to your user space.
No. Location Tracker runs anonymously, meaning you can`t know when another person uses it to check your location on Google Maps. However, you can suspect somebody is monitoring you if you activate the location-sharing functionality on your smartphone. Otherwise, Location Tracker anonymously lets you find someone`s location on Google Maps.
When a person`s shared location on Google Maps doesn`t update, it means their location has a poor WiFi or mobile data connection. Alternatively, the person has turned off the location service on their phone settings. Additionally, their device could be in flight mode.
No. Google tracks your location where you sign in or turn on the Location Reporting feature. If you don`t want Google to trace your location, turn off the Location Reporting feature for the devices you`re signed in to ensure they don`t provide location information for Google to add to your Location History.
Google can take up to three days to review a new location`s content to determine whether it`s worth adding to the map. However, Google can update your new place in less than an hour, provided your Google Maps app is up-to-date and your WiFi signal is strong.
Google updates a location every minute. So, if the place says "1 hour ago," it means the person has turned off the phone, meaning Google Maps can`t find it, or they have not been active due to a dead battery or poor signal. In that case, you can`t find someone`s location on Google Maps.
Modern mobile phones come with GPS, enabling you to find someone`s location on Google Maps. GPS depends on nearby satellites for signals to determine location. But Google Location Services help trackers to gather additional information from mobile networks, nearby WiFi, and device sensors to determine the specific device`s location.